Commemorating the founding of the First Multi-national city in North America
The 400th Anniversary of the Unity of the City of New York
May, 2024
PICNIC AT MARBLE CEMETERY IN NYC
By the year 1664, and for the first time in North America, different nationalities—the Indigenous American people, every European country, and the African enslaved—lived and built a community together in one place. We are commemorating how these diverse cultures became 'one' and created the City of New York
The 400th Anniversary Commemorating the
Founding and the Unity of the City of New York
In 1624, the Dutch West India Company brought 30, predominantly French Huguenot, families on the ship, New Netherland, to establish the first Dutch settlement in America on Nutten (now Governors) Island off the southern tip of Manhattan. The following year in 1625, Fort Amsterdam was constructed a short distance across the water on Manhattan Island where the current Customs House on Bowling Green is now situated. In 1626, Peter Minuit negotiated with the indigenous Lenape People the right to use Manhattan Island which ensured a permanent settlement there.
By the time the colony of New Amsterdam was taken over by the British in 1664, it had grown to 9,000 people, the majority of whom were Dutch, English, Welsh, Irish, Scots, German, French Huguenots, Sephardic Jews, Africans, and many other nationalities in between.
The history of this colony is rich with greatness and good and, like any other culture, is riddled with sadness and sin. The upcoming events are meant to honor and commemorate all of their stories; the triumphs, struggles, sacrifices, oppressions, successes, and greatness. Even though New Amsterdam was a Dutch colony, the diversity of people instinctively integrated their cultures together. There were conflicts along the way, but ultimately they united and built a new city in a new land.
Join us in sharing the history of this great city in our upcoming events.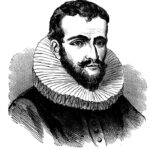 Explorer & Captain
HENRY HUDSON
The Captain of the Halve Maen explored and laid the groundwork for Dutch colonization of the area from Manhattan to Albany 
Nationality: English
Sailed for: the Netherlands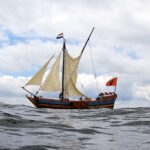 Dutch ship 'Tyger' Burned
ADRIAEN BLOCK
After the Dutch ship, Tyger, burned in 1613, Adriaen Block, his crew, and the Lenape People helped build the Onrust. It was the first ship and trading vessel constructed in New York State 
Nationality: Dutch
Sailed for: the Netherlands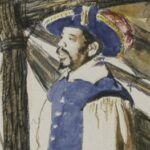 1st Non-indigenous inhabitant
JUAN RODRIGUEZ
The first black man and non-indigenous inhabitant who arrived on the ship, Tyger, and stayed behind.  He worked for the first Dutch fur trading post in Lower Manhattan
Nationality: Portuguese & West African, born in Santo Domingo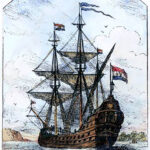 Explorer & Captain
CORNELIUS JACOBSZ MAY
May captained the ship, Nieu Nederlandt, bringing Flemish Wallon families to Nutten (Governor's) Island making it the first Dutch colony in America
Nationality: Dutch
Sailed for: the Netherlands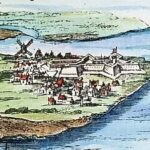 Engineer of New Netherland
CRYN FREDERICKSZ
Fredericksz was the chief engineer of the New Netherland colony. He was the designer and builder of Fort Amsterdam, located at the tip of Manhattan
Nationality: Dutch
Worked for: the Netherlands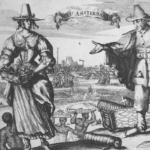 Dutch West India Company
16 ENSLAVED AFRICANS ARRIVE
In 1626, the Dutch West India Company purchased sixteen black people from Portuguese pirates. These men and women were the first enslaved Africans in New Netherland.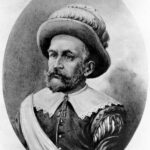 Director of New Netherland
PETER MINUIT
As the third Director General, he negotiated with the Indigenous Americans, the Lenape Tribe, to acquire the rights to settle on Manhattan Island
Nationality: German
Worked for: the Netherlands
The Celebrations Save the Dates!
The First Dutch Settlement in America - Nutten Island
The New York Customs House
The Establishment of Fort Amsterdam
Peter Minuit Negotiated with the Indigenous Lenape People for the Rights to Use Manhattan Island